Hello! How are you? Today I thought that I would talk you through my everyday makeup routine. And before we get started I would just like to mention that I am in no way a makeup guru or an expert at applying makeup. Honestly, I'm doing well if I can make myself look semi-okay with makeup. So, without further ado, let's get started..
1. Having cleansed and moisturised my face in the morning, I start my makeup by doing my eyebrows. I do this because in my opinion, they are probably THE most important part of any makeup routine. Now my eyebrows are awful! Like really really awful. I use the Eylure Brow Pencil in Blonde to map out the shape of my brows. This pencil also has a spoolie to brush through those pesky brows. I then use the Barry M Brow Kit to fill in any gaps with the powder. I generally don't ever use the wax but the kit does have a very pretty highlight which I love!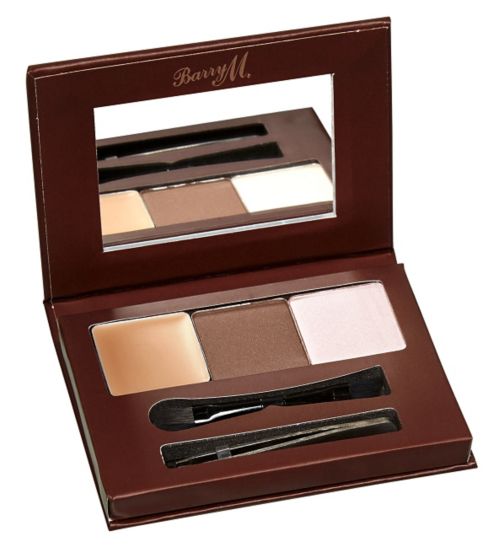 2. Next it's onto foundation. Recently I've been using the No7 Stay Perfect foundation in the colour Calico. It gives a lovely dewy finish which makes me look a lot healthier than I actually am. I apply this with the Real Techniques Buffing Brush. I then use the Collection Lasting Perfection Concealer in Fair under my eyes, on any blemishes (a lot!) and to outline my brows and use the Real Techniques Expert Face Brush to apply it.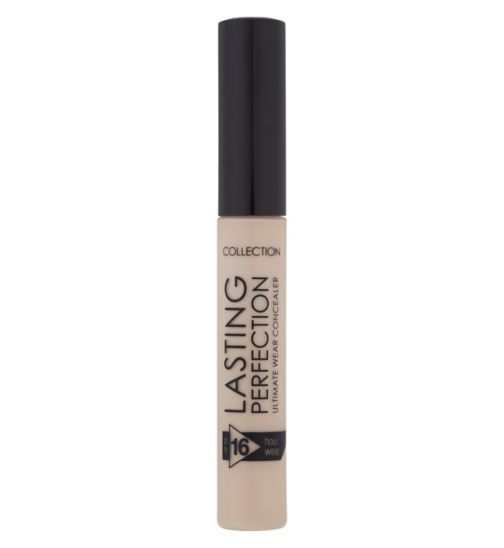 3. To powder my face I've been using the Rimmel Stay Matte Powder in Peach Glow for years! I dust it all over my face and then focus it on anywhere I've used the concealer.
4. Next up it's bronzer! I use the Benefit Hoola Bronzer and love it more than you could ever know. I use the Real techniques Sculpting Brush to define my non-existent cheekbones, on my jawbone (gotta get rid of that double chin!), on my temples, by my hairline, on either side of my nose and down my neck. I also get a smaller brush and apply this bronzer to the outer corner and crease of my lid to act as an eyeshadow. For blush, I use the Bourjois Little Round Pot Blush in the colour Rose d'Or. This is such a pretty blush with a hint of gold shimmer. I also apply this blush to the centre of my lids with a smaller brush. It compliments the bronzer really well! I then use the highlight in the Barry M Brow Kit mentioned above on my browbone, on the top of my cheeks, down my nose and on my cupid's bow.
5. Next, I use Benefit's They're Real Mascara on my lashes. I will generally do two coats on my top lashes and one coat on my bottom lashes. I feel like this step makes the world of difference to any makeup look.
6. And FINALLY it's time for lips. I will always use the Bourjois Rouge Edition Velvet Liquid Lipstick and have recently been loving the shade 17 Cool Brown. It's a kind of brown nude which is so gorgeous.
And there we have it. My everyday makeup routine. Below you can see a before and after shot:
Before
After
I hope you've enjoyed this post as much as I've enjoyed talking you through my everyday makeup routine. I love makeup and how it can really improve your confidence. Having said that, I have no problem with heading to town or that without makeup. After all, that's what I've been given. But there is nothing wrong with wanting to enhance your features and have fun with how you look. Thanks for reading!